---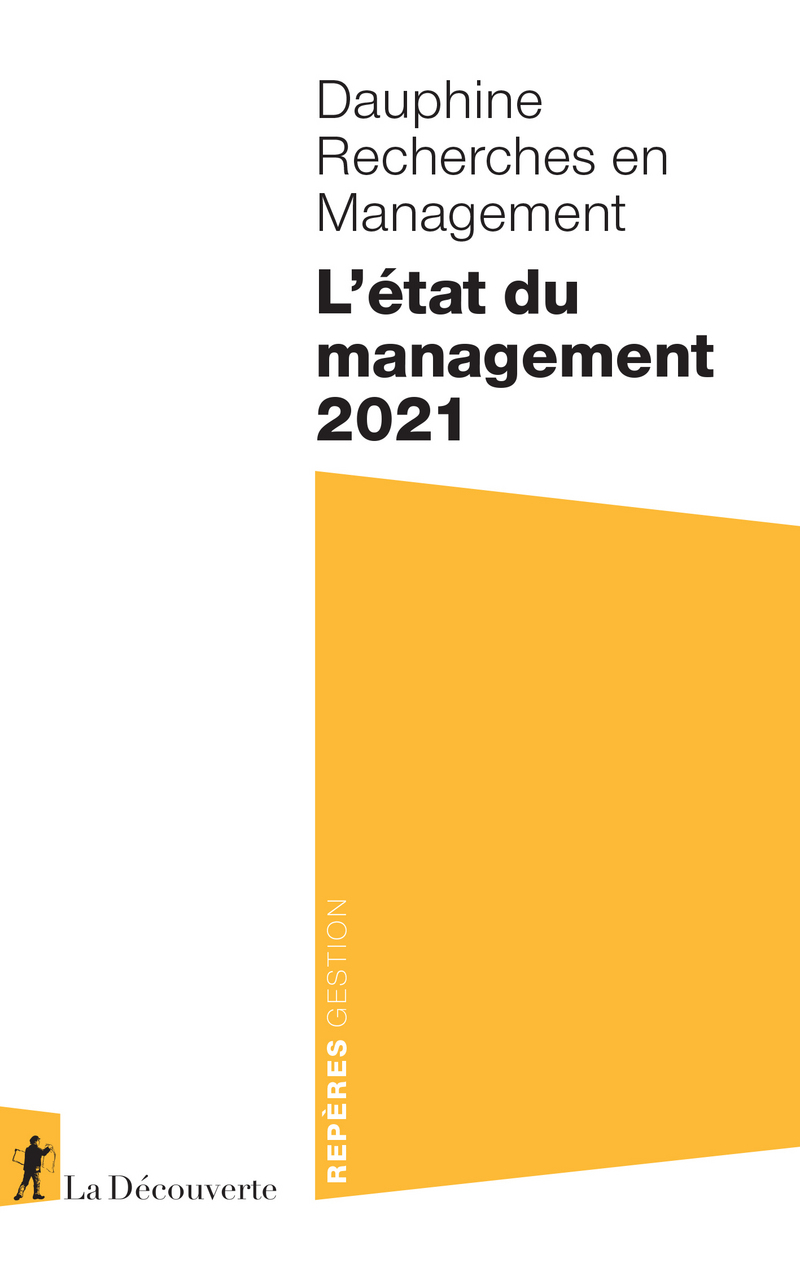 Cet ouvrage a été réalisé sous la direction de Sébastien Damart et Bruno Oxibar (2021)

L'état du management 2021

Collection : Repères, 128 pages
Pour en savoir plus

Cette édition 2021 témoigne de l'extrême diversité des travaux des chercheurs du laboratoire Dauphine Recherches en Management (DRM).

Tout d'abord, une diversité disciplinaire caractéristique de DRM, à travers le traitement de questions de marketing, de comptabilité et de finance, de stratégie, d'organisation et d'innovation. Ensuite, une diversité des terrains d'application des recherches cohérente avec l'élargissement des domaines d'intervention en management (le paysage associatif ou les collectivités territoriales et la ruralité, par exemple). Enfin, une diversité dans l'orientation des réflexions. Celles-ci consistent pour certaines en une analyse critique et un diagnostic de pratiques de management telles que le reporting ESG ou la consommation « verte », tandis que d'autres proposent une conception et une évaluation d'outils de management tels que les communautés de connaissance ou les expérimentations d'affaires.

Sont également présentées les thèses soutenues en sciences de gestion en 2019 et 2020, ainsi qu'une synthèse des chiffres de la vie des affaires en 2020.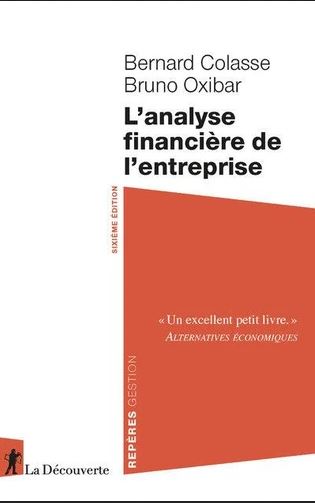 Colasse, B., Oxibar, B. (2021)

L'analyse financière de l'entreprise

Collection : Repères, 128 pages
Pour en savoir plus

L'importance de l'entreprise dans les économies contemporaines explique l'intérêt que portent à sa "santé" financière ses divers partenaires économiques et sociaux (prêteurs, actionnaires-investisseurs, salariés, clients, fournisseurs, Etat...). Comment décrypter et interpréter les performances économiques et financières de l'entreprise ? Comment apprécier le risque de perte lié aux fluctuations de l'activité, à la structure des charges d'exploitation et à l'importance de l'endettement ? Comment juger de l'équilibre financier et anticiper les difficultés susceptibles de déboucher sur une défaillance ? Comment la digitalisation peut-elle impacter la profession de l'analyste financier ? Comment ce dernier intègre-t-il dans ses travaux les nouvelles dimensions de gouvernance des entreprises ainsi que les modèles d'affaires émergents ? Cet ouvrage s'emploie à répondre à ces questions, et à bien d'autres. .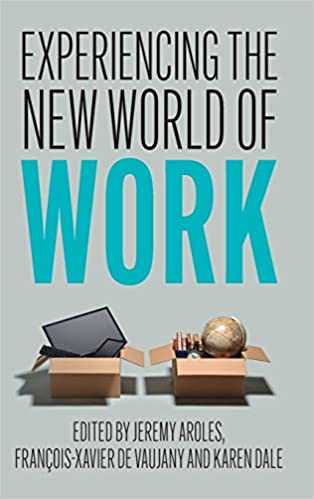 De Vaujany, FX., Aroles, J., Dale, K. (2021)

Experiencing the New World of Work

Collection : Cambridge University Press, 250 pages
Pour en savoir plus

Exploring the different facets of the new world of work (including the hacker and maker movements, platform work, and digital nomadism), this edited volume sets out to investigate and theorise how these new work practices are experienced by various actors. It explores such changes at both the micro and macro levels and sets out to link them back to wider social, managerial and political issues. In doing so, it aims to reflect on the similarities and differences between new and 'old' work practices and problematize discourses surrounding the future of work. This volume is characterized by the diversity of methods mobilized, the plurality of concepts, lenses and theories deployed as well as the richness of the empirical accounts used by the authors. It will appeal to a broad readership of management and organizational scholars as well as sociologists interested in current changes to the world of work.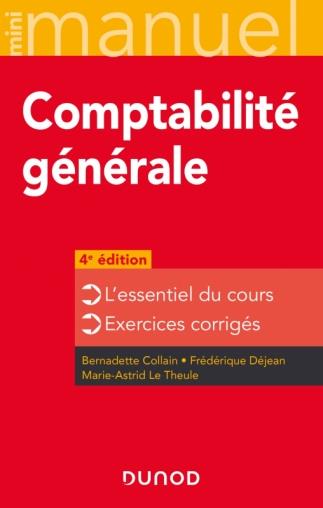 Le Theule, M-A., Collain, B., Déjean, F. (2021)

Mini manuel de comptabilité

Collection : Dunod, Paris (4ème édition) - 296 pages
Pour en savoir plus

Comment aller à l'essentiel, comprendre les méthodes et les démarches avant de les mettre en application ? Conçu pour faciliter aussi bien l'apprentissage que la révision, ce mini manuel propose :un cours concis et richement illustré pour vous accompagner jusqu'à l'examen ;des exemples, des mises en garde et des méthodes pour éviter les pièges et connaître les astuces ;des exercices corrigés pour vous entraîner.Cette 4e édition intègre les changements et mises à jour du Plan comptable général.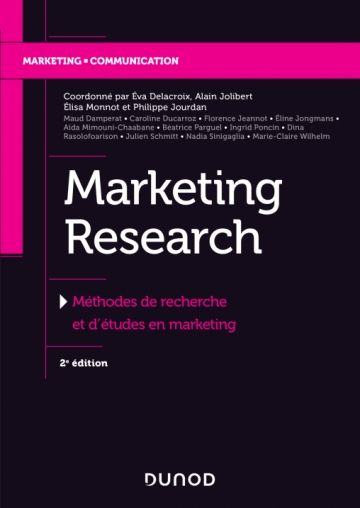 Delacroix, E., Jolibert, A., Monnot,E., Jourdan,P. (2021)

Marketing Research - 2e édition

Collection : Management Sup, 496 pages
Pour en savoir plus

Le marketing research est l'un des sujets fondamentaux en marketing. Cet ouvrage collectif dresse ainsi un panorama des différents concepts et méthodes relatifs à la collecte et au traitement des données, tant qualitatives que quantitatives, en tenant compte du nouveau contexte de transformation digitale. Il vise à accompagner les étudiants, chercheurs ou professionnels du marketing dans leur projet d'étude ou de recherche. Ponctué d'exemples concrets, chaque chapitre traite d'un thème particulier et est rédigé par des enseignants-chercheurs experts de la méthode présentée. Leur articulation indépendante vous permet de vous référer spécifiquement aux outils dont vous avez besoin.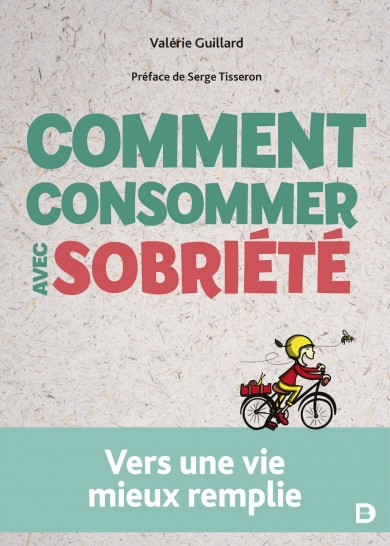 Guillard, V. (2021)

Comment consommer avec sobriété - Vers une vie mieux remplie

Collection : Deboeck Sup, 160 pages
Pour en savoir plus

La sobriété est une posture, une attitude morale, une façon d'être en relation au monde qui se traduit dans de multiples façons de faire et de consommer. Elle peut faire suite à une rupture ou à une prise de conscience que « quelque chose » dans notre façon de vivre n'est plus aligné avec l'état de la planète et du monde. Ce livre nous propose de plonger au coeur de ce sujet de société. Il rend compte des questionnements qu'ouvre une démarche de sobriété dans la consommation ainsi que des manières de devenir sobre par de nombreux témoignages de femmes et d'hommes qui s'y sont lancés. Qu'est-ce qui a déclenché leur démarche ? Comment l'ont-ils vécue intimement ? Comment se sont-ils positionnés à l'égard de leur entourage qui n'a pas toujours les mêmes valeurs ? L'ouvrage s'adresse à toute personne intéressée de s'interroger sur un autre rapport au monde que la surconsommation. Sa lecture questionnera également les étudiants en marketing, les doctorants en quête de conceptualiser un phénomène et les organisations soucieuses de comprendre cette façon d'être et de faire qu'est la sobriété.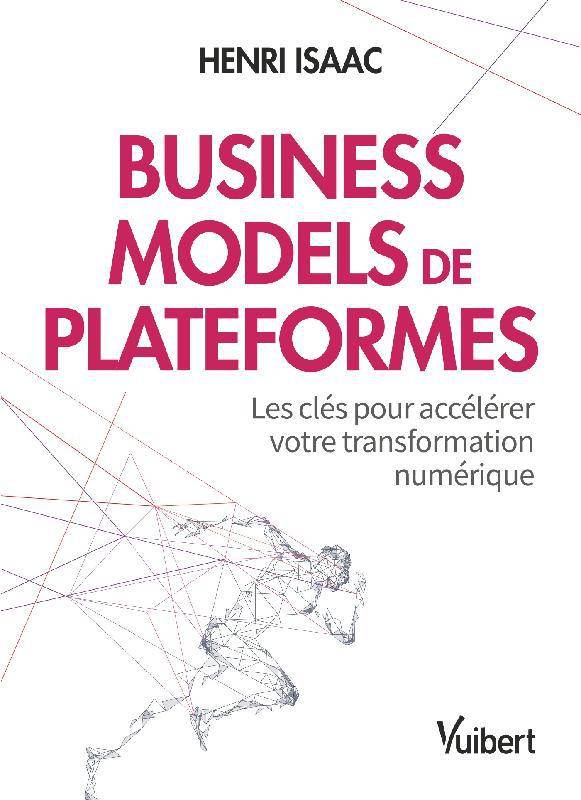 Isaac, H. (2021)

Business models de plateformes

Collection : Hors collection Business Vuibert , 272 pages
Pour en savoir plus

Airbnb, Blablacar, Leboncoin, Tinder, Uber, Waze… : comment expliquer ces immenses succès qui ont, parfois en quelques mois seulement, bouleversé les marchés ? La réussite de certaines plateformes fascine et interroge. Quels sont les mécanismes à l'origine de leur croissance fulgurante ? Comment parviennent-elles à dominer leur secteur ? Souvent critiquées, elles font rarement l'objet d'une analyse détaillée de leur fonctionnement, encore moins des fondamentaux de leur existence. Les plateformes reposent sur des business models qui dépassent ceux des entreprises. Elles maîtrisent les effets de réseaux, exploitent le potentiel des données de masse et organisent de vastes écosystèmes de partenaires, impliquant de fait leurs utilisateurs et leurs clients dans la création de valeur. La courte histoire des plateformes est faite d'incroyables succès et de fiascos. Quelle stratégie peut adopter une entreprise consciente des enjeux primordiaux de la transformation numérique ? Peut-elle à son tour se plateformiser, et existe-t-il une méthode ? Cet ouvrage, riche de multiples exemples concrets, décrypte l'univers des plateformes et offre à ceux qui le souhaitent un guide pour plateformiser leur activité.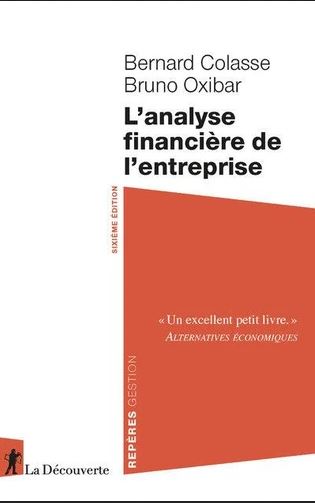 Mitev, N., Aroles, J., Stephenson, K., Malaurent, J. (2021)

New Ways of Working

Collection : Palgrave , 498 pages
Pour en savoir plus

This volume focuses on new ways of working, and explores implications of these new practices with a particular emphasis on the place occupied by technology, materiality and bodies within contemporary working configurations. It draws together an international range of scholars to examine diverse subjects such as: the gig economy, social media as a work space, the role of materiality in living labs, managerial techniques and organizational legitimacy. Drawing on global perspectives, from France to Nigeria, this book presents a fascinating examination of the many new ways people are working, and relating to their work. Part of the esteemed Technology, Work and Globalization series, this book is valuable reading for scholars working on organizational studies, ethnography, technology management, and management more generally.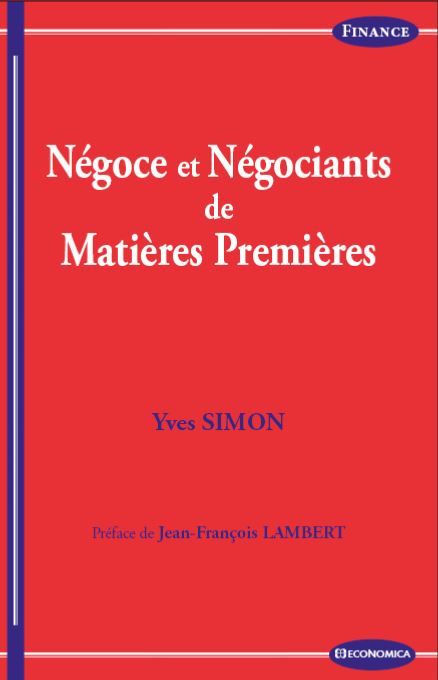 Simon, Y. (2021)

Négoce et négociants de matières premières

Collection : Economica, 352 pages
Pour en savoir plus

La libéralisation des marchés de l'énergie, l'émergence du marché du pétrole, le développement accéléré des pays émergents, l'ouverture de nombreux marchés dérivés et le développement des opérations financières adossées à des matières premières ont bouleversé le monde du négoce tel qu'il existait au milieu des années 1970.

Ces transformations ont accéléré la croissance de Cargill, d'ADM, de Bunge et de Louis Dreyfus. Elles ont rendu possible l'émergence de nouveaux négociants. Vitol, Glencore, Trafigura, Mercuria, Gunvor en sont les exemples emblématiques. Elles ont donné naissance aux filiales de négoce des grandes entreprises du secteur de l'énergie : EDF Trading, Shell Trading, BP Trading, Total Trading & Shipping. De tous les facteurs qui ont fait évoluer le négoce des matières premières, la finance est celui qui a eu le plus d'impact.


Adrot, A., A. Tsoukiàs, I. Bouty, "La mesure, panacée ou écueil de la réponse aux situations extrêmes ? Le cas du masque pendant la première vague de Covid-19 en France" in Covid-19 Regards Croisés sur le Crise., Université Paris Dauphine-PSL Ed., Université Paris-Dauphine, pp. 38-40, 2021

Adrot, A., S. D. L. Oriane, A. largier, "A Practical Perspective on Resilience in Organizations: The Interplay Between Structure and Action" dans Towards Resilient Organizations and Societies: A Cross-Sectoral and Multi-Disciplinary Perspective., Romulo Pinheiro, Maria Laura Frigotto, Mitchell Young Eds, Springer, pp. 117-142, 2021

Berland, N., S. Sponem, "Jeremy Hope et Robin Fraser :, « Beyond Budgeting », il faut supprimer budget ! ," in Les grands auteurs en contrôle de gestion., Sponem, Samuel ; Pezet, Anne Eds, EMS - Editions Management et Sociétés, 2021

Chanlat, J. -F., "O desafio social da gestão: a contribuição das ciências sociais" in Clinicas do Trabalho., Bendasolli Pedro et Lis Andrea Soboll Ed., Editora Cultura acadêmica, pp. Chapitre 7, 2021

Chanlat, J-F, (2021) " Autorité, pouvoir, et démocratie dans des sociétés occidentales contemporaines en crise du collectif. À propos de "Une démocratie sans autorité?" de Alain Eraly, et de "Tocqueville au pays du management. Crise dans la démocratie "de Romain Laufer", Le Libellio d'Aegis, Volume 17, no 2, pp.7-18.

Chemla, G., K. Tinn, "How Wise are Crowds on Crowdfunding Platforms?" dans The Palgrave Handbook of Technological Finance., Raghavendran, Rau; Waldrop, Robert ; Zingales, Luigi Eds, Cambridge University Press, pp. 397-406, 2021

De La Bruslerie, H., "Le choix d'endettement des entreprises : questions en cours et perspectives futures" dans Du financement de l'économie au financement de l'entreprise., Pelé, Martine Eds, Editions Panthéon-Assas, pp. 205-225, 2021

De La Bruslerie, H., "Quelles conséquences des taux d'intérêt bas pour la politique financière des entreprises ?" dans Finance, banque, microfinance : Où va la richesse créée ?., Eboué, Chicot Eds, Editions Larcier, pp. 137-155, 2021

Déjean, F., "Responsabilité sociale de l'entreprise et performance intégrée : la course aux indicateurs? " dans L'état du Management 2021, , coll. Repères, La Découverte, Paris, pp. 38-48, 2021

Delacroix, E., P. Jourdan, "Concevoir son projet d'étude ou de recherche", Delacroix, Éva ; Jolibert, Alain ; Monnot, Élisa ; Jourdan, Philippe Eds, Dunod, pp. 1-26, 2021

Delacroix, E., E. Monnot, "Concevoir et mener une enquête qualitative", Delacroix, Éva ; Jolibert, Alain ; Monnot, Élisa ; Jourdan, Philippe Eds, Dunod, pp. 27-56, 2021

Delacroix, E., E. Monnot, "Concevoir et mener une enquête qualitative" dans Marketing Research., Delacroix, Éva ; Jolibert, Alain ; Monnot, Élisa ; Jourdan, Philippe Eds, Dunod, pp. 27-56, 2021

Delacroix, E., D. Rasolofoarison, P. Jourdan, "La collecte des données quantitatives", Delacroix, Éva ; Jolibert, Alain ; Monnot, Élisa ; Jourdan, Philippe Eds, Dunod, pp. 57-88, 2021

Delacroix, E., E. Monnot, "L'analyse des données qualitatives et documentaires", Delacroix, Éva ; Jolibert, Alain ; Monnot, Élisa ; Jourdan, Philippe Eds, Dunod, pp. 151-178, 2021

Delacroix, E., F. Benoît-Moreau, B. Parguel, "Digital subsistence entrepreneurs in developed countries: Opportunities and limitations of peer-to-peer platforms" in Digital Entrepreneurship and the Sharing Economy., Vinogradov, Evgueni ; Leick, Birgit ; Assadi, Djamchid Eds, Routledge, 2021

Delacroix, E., P. Jourdan, "Concevoir son projet d'étude ou de recherche" dans Marketing Research : Méthodes de recherche et d'études en marketing., Delacroix, Éva ; Jolibert, Alain ; Monnot, Élisa ; Jourdan, Philippe Eds, Dunod, pp. 1-26, 2021

Eynaud, P., A. Laurent, "Jürgen Habermas : les outils de gestion procèdent-ils d'une réification du monde ?" dans Philosophie et outils de gestion : Entre dévoilement des impensés et nouvelles potentialités de théorisation., P. Gilbert, D. Mourey Eds, EMS - Editions Management et Sociétés, pp. 33-52, 2021

Haas, A., D. Abonneau, "Partage de connaissances et innovation : comment concevoir une communauté de pratique performante" dans L'Etat du Management., Damart, Sébastien ; Oxibar, Bruno Eds, La Découverte, pp. 59-95, 2021

Hussenot, A., T. Hernès, I. Bouty, "Studying Organization From the Perspective of the Ontology of Temporality: Introducing the Events-Based Approach" in Time, Temporality, and History in Process Organization Studies., Reinecke, Juliane ; Suddaby, Roy ; Langley, Ann ; Tsoukas, Haridimos Eds, Oxford University Press, pp. 50-68, 2021

Labardin, P., A. Fabre, "A la recherche d'autres premiers grands auteurs en calcul de coût" in Les grands auteurs en contrôle de gestion., Sponem, Samuel ; Pezet, Anne Eds, EMS - Editions Management et Sociétés, pp. 416-426, 2021

Laurent, A., "Le paysage associatif français à l'épreuve des restructurations interorganisationnelles" in L'état du management 2021., Damart, Sébastien ; Oxibar, Bruno Eds, L'etat du management, pp. 19-35, 2021

Mimouni Chaabane , A., B. Parguel, E. Delacroix, "Les analyses et tests préliminaires", Delacroix, Éva ; Jolibert, Alain ; Monnot, Élisa ; Jourdan, Philippe Eds, Dunod, pp. 179-218, 2021

Mitev, N., S. Klein, S. Schellhammer, "Sensemaking about HRV data of high performing individuals: Crafting a mixed methods study" in The Cambridge Handbook of Qualitative Digital Research., Ed., Cambridge University Press, 2021

Nicolas De Lamballerie, E., J. Loizeau, "Les événements de la vie des affaires (octobre 2019-septembre 2020)" in L'état du management 2021., Damart, Sébastien ; Oxibar, Bruno Eds, La Découverte, pp. 109 -122, 2021

Yousfi, H., "Les mouvements sociaux à l'épreuve de la crise pandémique : mêmes problèmes et nouvelles organisations ?" dans Covid-19 | Regards croisés sur la crise., Bouchard, Bruno ; Chafaï, Djalil Eds, Université Paris-Dauphine, pp. 109-112, 2021

Abonneau, D., "Faut-il en finir avec les modèles d'évaluation de la formation ? L'impact économique de la formation externalisée dans les PME du BTP", Revue internationale P.M.E., 2021, vol. 34, no. 1, pp. 34-50

Alves Scherer, L, Lígia, C, Grisci, I, Chanlat, J-F, (2021) "Immaterial labor and civil society organizations: an alternative to refugee ways of working and living", Cadernos EBAPE, Vol 19, no 2, p.377-390. (Article publié en portugais et en espagnol).

Arduin, P. -E., "A cognitive approach to the decision to trust or distrust phishing emails" Forthcoming International Transactions in Operational Research

Baud, C., M. Brivot, D. Himick, "Accounting Ethics and the Fragmentation of Value", Journal of Business Ethics, 2021, vol. 168, no. 2, pp. 373-387

Bruna, M-G, Chanlat,J-F, Özbilgin, M, (2021) " Les promesses et les défis de la confiance", Management international-Mi, 25 (6), 10-21.

Casenave, É., B. Pras, "Cultures organisationnelles progressistes : leurs effets sur les tensions de rôle et l'obligation ressentie de rendre des comptes", Management International, 2021, vol. 25, no. 3, pp. 152-175

Casta, J-F., Cretté, O., "Le commissaire aux comptes et l'appréciation des estimations comptables : enjeux et conséquences de la NEP 540 révisée face au défi de la juste valeur", Audit et société, à paraitre, décembre 2021

Chanlat, J. -F., "Gestión y subjetividad en el trabajo en el mundo euroamericano: tres posturas principales", Innovar, 2021, vol. 31, no. 79, pp. 27-41

Chanlat, J. -F., (2021), "L'influence de la pensée de langue française dans le champ des sciences administratives brésiliennes : un regard franco-québécois " RAE-Revista de Administração de Empresas, Vol 61, n. 3, p.1-24.

Chanlat, J. -F., L. Alves Scherer , C. Ligia, I. Grisci, "Immaterial labor and civil society organizations: an alternative to refugee ways of working and living", Universidade Federal do Rio de Janeiro, 2021, vol. 19, no. 2, pp. 377-390

Chemla, G., C. Hennessy, "Equilibrium Counterfactuals", International Economic Review, 2021, vol. 62, no. 2, pp. 639-669

Colisson, P., J.-F. Chanlat, "Les grandes institutions publiques françaises d'enseignement face au défi de l'égalité des chances : Le cas de l'Institut pratique du journalisme de l'université Paris-Dauphine | PSL" Forthcoming Revue internationale de psychosociologie et de gestion des comportements organisationnels

Coulomb, J. -B., R. Languillon-Aussel, A. Simon, "Le viager en France: Un dispositif au service du développement des territoires vieillissants ?", Revue d'économie régionale et urbaine, 2021, vol. 2021, no. 3, pp. 421-449

Darolles, S., G. Le Fol, G. Mero, "Timing the Size Risk Premia" à paraître Finance

David, A., C. Mounier, "Travailler en mode middleground : collectifs créatifs et institutions intermédiaires" à paraître Management International

De La Bruslerie, H., A. Coen, "Hyperbolic or exponential time discounting function? Empirical est using a conditional Consumption Capital Asset Pricing Model", Finance, 2021, vol. 2, no. 42, pp. 7-37

De La Bruslerie, H., S. Gueguen, "Creditors' holdup, releveraging and the setting of private appropriation in a control contract between shareholders", International Review of Law and Economics, 2021, vol. 68, pp. 106023

de Vaujany, F. -X., A. Leclercq-Vandelannoitte, I. Munro Iain, Y. Nama Yesh, R. Holt, "Control and Surveillance in Work Practices: Cultivating Paradox in 'New' Modes of Organizing", Organization Studies, 2021, vol. 42, no. 5, pp. 675-695

de Vaujany, F. -X., E. Vaast, S. Clegg, J. Aroles, "Organizational Memorialization: Spatial History and Legitimation as Chiasms", Qualitative Research in Organizations and Management, 2021, vol. 16, no. 1, pp. 76-97

Déjean, F., "Comptabilité et environnement : compter autrement ", Responsabilité & Environnement, n°102, avril.

Fraccaro, A., S. Macé , B. Parguel, "The not-so-odd couple: Odd pricing in a luxury context", Journal of Business Research, 2021, vol. 136, pp. 356-365

Garaudel, P., A. Laurent, G. Schmidt, P. Eynaud, "Between State and Market: specific forms and motives of Inter-Organizational Restructurings in the French nonprofit field" Forthcoming Management International

Gérard, B., W. Ben Khaled, A. -L. Farjaudon, "Analysis of the political and identity dynamics of a dominant mode of control: The case of business ethics control and its legalization" à paraître Critical Perspectives on Accounting

Hennessy, C., G. Chemla, "Signaling, Instrumentation, and CFO Decision-Making" à paraître Journal of Financial Economics

Isaac, H., "Numérique et confiance", Annales des Mines - Enjeux Numériques, 2021, no. 13, pp. 12-16

Isaac, H., "Quelle souveraineté numérique européenne?", Revue française de gestion, 2021

Jacob, F., V. Pez, P. Volle, "Principes, modalités, apports et limites de la en marketing – application illustrative au pilotage des parcours clients", Recherche et applications en marketing, 2021, pp. 076737012110149

Kemoun, N. B., Caitucoli, P. M., & Guillard, V. (2021), "La déconsommation en ruralité comme axe de développement territorial?", Revue d'Economie Regionale Urbaine, 5-24.

Labardin, P., P. Gervais, "Marketing the past over the long run: uses of the past in French accounting textbooks, 17th-19th c." à paraître Journal of Historical Research in Marketing

Michaïlesco, C., B. Colasse, "Du discours des normalisateurs anglo-saxons sur la qualité de l'information comptable", Audit Comptabilité Contrôle : Recherches Appliquées (ACCRA), 2021, no. 11, pp. 5-28

Parguel, B., A. Fraccaro , S. Macé, "Compromise pricing in luxury" à paraître The Journal of Product and Brand Management

Parguel, B., J. Pueschel, C. Chamaret, "Talking about my generation: How values shape luxury consumption", Recherche et applications en marketing, 2021, vol. 36, no. 2

Peton, H., A. Blanc, "Dynamiques temporelles de la désinstitutionnalisation. Le cas de l'amiante en France" Forthcoming M@n@gement

Pinot de Villechenon, F., J.-F. Chanlat, H. C. Lopez Rizzo, "Proximité culturelle perçue et présence sur un marché étranger : les enseignements d'une recherche menée au Brésil auprès de dirigeants de PME latino-européennes" Forthcoming Management International

Pras, B., "Fondements et évolution de Recherche et Applications en Marketing : une aventure partagée", Recherche et applications en marketing, 2021, vol. 36, no. 2, pp. 81-95

Ruiz, É., A. Tellier, J. Pénin, "Comprendre les transformations de l'industrie musicale", Revue française de gestion, 2021, vol. 47, no. 294, pp. 79-97

Simon, A., A. Coen, S. Zaiter, "Why is there a Home Bias? An Analysis of US REITs Geographic Concentration", Finance, 2021, vol. 42, no. 1, pp. 111-154

Simon, A., Y. Essafi, R. Languillon-Aussel, "A methodology to analyze local housing wealth divergences in an aging shock context - Application to the case of France", European Planning Studies, 2021, vol. 29, no. 6, pp. 1071-1091

Tellier, A., "L'adoption de l'open innovation dans l'industrie musicale : une analyse des collectifs d'acteurs dans le rap américain", Revue française de gestion, 2021, vol. 47, no. 296, pp. 85-106

Van Den Bussche, P., C. Dambrin, "Peer-to-peer evaluations as narcissistic devices: fabricating an entrepreneurial community", Accounting, Auditing & Accountability Journal, 2021, vol. 34, no. 3, pp. 505-530

Volle, P., "Recherche et Applications en Marketing", Décisions Marketing, 2021

Volle, P., "Rhetorical history and strategic marketing: The example of Starbucks" à paraître Journal of Historical Research in Marketing

Volle, P., F. Jacob, V. Pez, "Shifting to phygital experience management with design science: A six-step method to manage customer journeys" à paraître Journal of Strategic Marketing

Volle, P., J.-F. Trinquecoste, "Pratique(s) du marketing" à paraître Décisions Marketing

Yousfi, H., "Decolonizing Arab organizational Knowledge: "Fahlawa" as a Research Practice", Organization, 2021, vol. 28, no. 5, pp. 836-856

Yousfi, H., "International Management, Should We Abandon the Myth of Cultural Hybridity? A Re-examination of the Contribution of Postcolonial and Decolonial Approaches", M@n@gement, 2021, vol. 24, no. 1, pp. 80-89

Yousfi, H., "Organization and organizing in revolutionary times: The case of Tunisian General Labor Union", Organization, 2021

Zhu, D., "The Limits of Money in Daily Ridesharing: Evidence from a Field Experiment in Rural France", Revue d'économie Industrielle, 2021, no. 173, pp. 161-202
Adam-Ledunois, S., "Innover en management, entre injonctions et bien-fondé" Journée de clôture du parcours des cadres confirmés, Ministère des finances IGPDE. 2021, Paris, FRANCE

Adam-Ledunois, S., "Le management, une science-fiction ?" Séminaire de recherche du NIMEC. 2021, Rouen, FRANCE

Chanlat, J. -F., "Sciences sociales, management et sociétés: plaidoyer pour une anthropologie élargie" LIRSA, CNAM. 2021, en ligne, FRANCE

Chemla, G., C. Hennessy, "Signaling, Random Assignment, and Causal Effect Estimation" PHDBA 239S Finance Seminars 2021. 2021, Berkeley / Online, ÉTATS-UNIS

David, A., D. Lafon, "Voyage en créativité scientifique : au-delà des idées reçues, quels régimes de conception ?" Séminaire Innover en Management, Cercle de l'Innovation/ DRM M-Lab. 2021, Paris, FRANCE

De Winne, R., H. Degryse, C. Gresse, R. Payne, "Cross-Venue Liquidity Provision: High Frequency Trading and Ghost Liquidity" Conseil Scientifique de l'Autorité des Marchés Financiers. 2021, Paris, FRANCE

Filipovic, Z., A. Wagner, "The Intangibles Song in Takeover Announcements: Good Tempo, Hollow Tune" Alliance Manchester Business School - Accounting and Finance Events and Seminars. 2021, Manchester / Online, ROYAUME-UNI

Filipovic, Z., A. Wagner, "The Intangibles Song in Takeover Announcements: Good Tempo, Hollow Tune" Ludwig Maximilian University Accounting Research Workshop. 2021, Munich / Online, ALLEMAGNE

Gresse, C., H. Marin, "Geographical-Proximity Bias in P2B Crowdlending Strategies" Séminaire du groupe de recherche en finance de l'Université Jean Moulin Lyon 3. 2021, Lyon, FRANCE

Isaac, H., "Bien Manger et e-commerce" 16èmes Rencontres François Rabelais. 2021, Tours, FRANCE Isaac, H., "Enjeux de la régulation des plateformes" Société Française du Management-Séminaire d'Hiver, Mars. 2021, Paris, FRANCE

Isaac, H., "Entre improvisation, bricolage et résilience: ce que la crise sanitaire nous apprend sur les politiques publiques du numérique" 3ème Workshop ORNUM 2021 - Enjeux et Impacts. 2021, Dijon, FRANCE

Labardin, P., S. Jaumier, "Bernard Tapie et le profit comme réussite : Genèse et fonction sociale d'une métaphore dans la France des années 1980" Journée de recherche - Métaphores d'hier et d'aujourd'hui en sciences de gestion. 2021, Paris, FRANCE

Moreau, Q., "Do ESG ratings reflect the visibility of sustainability initiatives? Evidence from green bonds" Finance Workshop TSE. 2021, Online

Nicolas De Lamballerie, E., "Dimensions de la valeur perçue des matières : Une comparaison entre matières textiles recyclées et matières textiles conventionnelles" CEFAG 2021. 2021, La Baule, FRANCE

Nicolas De Lamballerie, E., "Dimensions de la valeur perçue des matières : Une comparaison entre matières textiles recyclées et matières textiles conventionnelles" Séminaire doctoral de l'Association Française du Marketing (AFM). 2021, Angers, FRANCE

Van Den Bussche, P., C. Dambrin, "Assetizing the self: how peer-to-peer platforms manage a culture of capitalization." Webinars NEOMA Business School. 2021, Online, FRANCE

Yousfi, H., "Approches post(dé)coloniales en management: Enjeux et défis" Séminaire DRM-MOST. 2021, Paris, FRANCE

Yousfi, H., "Décoloniser les savoirs sur les pratiques organisationnelles dans les pays du Sud: la Fahlawa comme pratique de recherche" Conférences postdoctorales : InterSections. 2021, Montréal, CANADA

Yousfi, H., "What does it mean to 'decolonize' management research in the African context, and what is our role as scholars in such a process?" African Research Group Seminars. 2021, Nottingham, ROYAUME-UNI


Gresse, C., H. Marin, "Geographical-Proximity Bias in P2B Crowdlending Strategies", SSRN Working Paper Series, 2021

Casta, J. -F., C. Lejard, É. Paget-Blanc, "The effects of IFRS 9 on the comparability and the Predictive Ability on banks' loan loss allowances", Dauphine Recherches, 2021
---
Adrot, A., "« Près des yeux, près du cœur », les pratiques d'adaptation du système de financement humanitaire à l'incertitude dans des contextes extrêmes : le cas Covid-19" dans XXXème conférence de l'Association Internationale de Management Stratégique (AIMS), 2021, Online

Adrot, A., A. Salzman, ""Lost in the jungle": a simulation-based exploration of violence in anomic settings" dans 37th EGOS Colloquium : Organizing for an Inclusive Society: Meanings, Motivations & Mechanism, 2021, Amsterdam / Online, PAYS-BAS

Adrot, A., V. Pairault, "Théorie enracinée du framing en situation extrême : le cas des inondations de Draguignan" dans XXXème conférence de l'Association Internationale de Management Stratégique (AIMS), 2021, Online

Adrot, A., I. Bouty, A. Tsoukiàs, ""Till numbers tear us apart" Measuring practice and common grounds in extreme situations", Academy of Management Proceedings, 2021, ÉTATS-UNIS

Adrot, A., S. Karanasios, ""The Two Faces of Janus": The Role of Soldiering in Information Integration in the Emergency Sector" dans International Conference on Information Systems 2021, Austin, Texas, AIS - Association for information systems, 2021, Atlanta (Ga.)

Casta, J. -F., C. Lejard, É. Paget-Blanc, "The Effect of the implementation of IFRS 9 on Banks" dans First European Accounting Association (EAA) Virtual Annual Congress, 2021, Online

Chanlat, J. -F., "Management research, Language, Thinking and Society: A Socio-Anthropological Critical Perspective on "Publish Only in English" Current Policy"" dans EURAM 21th Conference, 2021, Montréal, CANADA

Chanlat, J. -F., "New theoretical contributions to organizations, organizing and the organized: An anthropological perspective proposal" dans EGOS 2nd Organization Theory Winter Workshop, Organization Theory Journal, 2021, en ligne, FRANCE

Chanlat, J. -F., B. Jamin, "Les ambivalences stratégiques d'un projet culturel pris entre logique locale et logique internationale : le cas du Louvre-Lens" dans 11ème Conférence Atlas-Afmi, 2021, en ligne, FRANCE

Chanlat, J. -F., P. Moynot, "Psychodynamics of work: a new lens for organization studies"," dans 37th EGOS Colloquium, 2021, Amsterdam, PAYS-BAS

Cermeno, J., "Vers une approche historicisée et politisée de la «diversité à la française»" dans 31ème congrès de l'Association Francophone de Gestion des Ressources Humaines (AGRH), 2021, Tours, FRANCE

Damart, S., A. David, "Le Musée du Management®, une extraordinaire expérience de conception et de partage des savoirs" dans Journée de recherche « Pour une histoire de la pensée managériale à part entière : contributions et projets de recherche », 2021, Paris, FRANCE

Dargnies, M. -P., "Trust in an expert depending on the expert's gender and the individual's characteristics : An experiment using the Monty Hall game" dans 69th Annual Meeting of the French Economic Asssociation, 2021, Online, FRANCE

Dargnies, M. -P., "Trust in an expert depending on the expert's gender and the individual's characteristics: An experiment using the Monty Hall game" dans 2021 Economic Science Association Global Online Around-the-Clock Conference, 2021, Online, FRANCE

David, A., D. Lafon, C. Mounier, S. Aymé, "Expanding innovation fields through triple layer expert conversations: an experiment on amyotrophic lateral sclerosis" dans 14th SIG Design Theory Paris Workshop, 2021, Paris, FRANCE

Dugast, J., "Inefficient Market Depth" dans 37th International Conference of the French Finance Association (AFFI), 2021, Nantes / Online, FRANCE

Dugast, J., T. Foucault , "Equilibrium Data Mining and Data Abundance" dans 56th Annual Conference of the Western Finance Association (WFA), 2021, Online

Dugast, J., T. Foucault, "Equilibrium Data Mining and Data Abundance" dans 15th Annual Financial Intermediation Research Society (FIRS) Finance Conference, 2021, Online

Dugast, J., T. Foucault, "Equilibrium Data Mining and Data Abundance" dans ILB Rising Talents In Finance And Insurance Conference, 2021, Paris, FRANCE

Filipovic, Z., "Strategic M&A Announcement Timing: Evidence from Merger Monday" dans 2021 Financial Management Association Virtual European Conference, 2021, Limassol, CHYPRE

Filipovic, Z., "Strategic M&A Announcement Timing: Evidence from Merger Monday" dans 37th Spring International Conference of the French Finance Association, 2021, Nantes / Online, FRANCE

Filipovic, Z., "Strategic M&A Announcement Timing: Evidence from Merger Monday" dans Financial Management & Accounting Research Conference (FMARC), 2021, Paphos, CHYPRE

Genc, C., "On the stigma of failure for behavioral entrepreneurs" dans 37th International Conference of the French Finance Association (AFFI), 2021, Nantes, FRANCE

Gresse, C., H. Marin, "Geographical-Proximity Bias in P2B Crowdlending Strategies" dans 14th Financial Risks International Forum, 2021, Paris / Online, FRANCE

Gresse, C., H. Marin, "Geographical-Proximity Bias in P2B Crowdlending Strategies" dans 37th Spring International Conference of the French Finance Association, 2021, Nantes / Online, FRANCE

Kanaan, N., I. Bouty, A. Adrot, "Emergent coordination in a fragmented world: a practice-based view of integration" dans 37th EGOS Colloquium: Organizing for an Inclusive Society: Meanings, Motivations & Mechanisms, 2021, Amsterdam / Online, PAYS-BAS

Kerekes, M., "Connection to social robots and its consequences on their acceptance" dans 4ème Journée doctorale franco-belge, 2021, Online, FRANCE

Kerekes, M., "Le rapport de l'individu au robot social et ses conséquences sur le processus d'acceptation" dans Colloque doctoral AFM - Association Française du Marketing, 2021, FRANCE

Kerekes, M., D. Guiot, "Elderly's connection to social robots in France" dans 20th International Marketing Trends Conference, 2021, Venise, ITALIE

Le Bot, C., Perrigot,R., Déjean, F., Oxibar, B. , "Corporate Social Responsibility in franchise chains: Specificities, insights from French franchise chains' CSD and avenues for future research " 34th Annual Conference of the International Society of Franchising (ISoF), en ligne, 25-26 mai

Labardin, P., A. Fabre, "Accounting for the colonial convict.The case of French Guiana overseas penal colonies (1859-1873" dans 13th Workshop Management Accounting as Social and Organizational Practice (MASOP), 2021, Paris, FRANCE

Labardin, P., A. Fabre, "Accounting for the colonial convict.The case of French Guiana overseas penal colonies (1859-1873)." dans 13th Interdisciplinary Perspectives on Accounting Conference, 2021, Innsbrück, AUTRICHE

Labardin, P., J. -L. Cadorel, "La circulation internationale des expériences étrangères de réévaluation en France dans l'Entre-deux-guerres" dans 42e Congrès de l'Association Francophone de Comptabilité, 2021, Lyon, FRANCE

Laurent, A., "Competing or collaborating to defend public health? A study of the metaorganizational dynamics in the course of the "Dry January" campaign in France" dans 12th International Symposium on Process Organization Studies, 2021, Rhodes, GRÈCE

Laurent, A., P. Garaudel, G. Schmidt, "Competing for representativeness: the metaorganizational dimension of epistemic competition. The case of a "dissident" organization in the French addiction field" dans 37th EGOS Colloquium - "Organizing for an Inclusive Society: Meanings, Motivations, and Mechanisms", 2021, Amsterdam, PAYS-BAS

Laurent, A., P. Garaudel, G. Schmidt, "Why do civil society meta-organizations compete? An explanation through the framework of epistemic governance and representational legitimacy" dans 8th EMES International Research Conference on Social Enterprise, 2021, Zaragoza, ESPAGNE

Lautier, D., A. Poullain, M. Robe, "The Euronext Wheat Market: Participants And Their Importance" dans XVI EAAE virtual Congress :"Raising the impact of Agricultural Economics", 2021, Prague, TCHÈQUE, RÉPUBLIQUE

Moreau, Q., "Green bonds and ESG ratings" dans 2021 Annual Meeting - Southwestern Finance Association, 2021, Online

Nicolas De Lamballerie, E., "Textile materials' cognitions and representations: An exploratory analysis in the case of clothing" dans 20th International Marketing Trends Conference, 2021, ITALIE

Nicolas De Lamballerie, E., V. Guillard, ""Savez-vous de quoi est composé ce vêtement que vous avez sur le dos ?" Une analyse de la conscience de la matière des vêtements" dans 37ème Congrès International de l'Association Française du Marketing, 2021, Angers, FRANCE

Rakotoson, L., S. Adam-Ledunois, S. Damart, "Opening up the social innovation process: is the concept of open social innovation needed?" dans 13th International Social Innovation Research Conference (ISIRC), 2021, Milano, ITALIE

Raskopf, C., E. Ginglinger, "Are women directors inherently ESG friendly? Evidence from board gender quotas" dans 37th International Conference of the French Finance Association (AFFI), 2021, Online

Raskopf, C., E. Ginglinger, "Are women directors inherently ESG friendly?" dans 10th International Conference of the Financial Engineering and Banking Society, 2021, Lille, FRANCE

Raskopf, C., E. Ginglinger, "Women directors and E&S performance: Evidence from board gender quotas" dans 2021 FMA Annual Meeting - Financial Management Association International, 2021, Online

Roussignol, N., L. Garreau, "Passer de l'analyse à la compréhension du business model : agenda de recherche pour une approche systémique du business model" dans XXXème conférence de l'Association Internationale de Management Strategique (AIMS), 2021, Online

Van Den Bussche, P., C. Dambrin, "Assetizing the self: how peer-to-peer platforms manage a culture of capitalization" dans 13th Interdisciplinary Perspectives on Accounting Conference, 2021, Online, AUTRICHE

Van Den Bussche, P., C. Dambrin, "Assetizing the self: how peer-to-peer platforms manage a culture of capitalization" dans 1ère conférence francophone en comptabilité critique et interprétative, 2021, Toulouse, FRANCE

Van Den Bussche, P., C. Dambrin, "Assetizing the self: how peer-to-peer platforms manage a culture of capitalization" dans 42ème congrès de l'Association Fancophone de Comptabilité (AFC), 2021, Lyon, FRANCE

Van Den Bussche, P., C. Dambrin, "Assetizing the self: how peer-to-peer platforms manage a culture of capitalization." dans 13th Management Accounting as Social and Organizational Practice (MASOP) Workshop, 2021, Paris, FRANCE

Van Weeren, M., C. Bluntz, "La comptabilité comme innovation en temps de crise : contester la réalité puis la rétablir" dans 42e congrès de l'Association Francophone de la Comptabilité (AFC), 2021, Lyon, FRANCE

Yousfi, H., "Intellectual Activism" dans 81 Annual Meeting of the Academy of management, 2021, Online
Arduin, P. -E., "Je clique ou pas ? Une étude des facteurs influençant la confiance et la défiance dans les courriels de hameçonnage" dans Actes du Congrès INFORSID 2021 - 39èmeédition, INFORSID, pp. 105-106, 2021

Arduin, P. -E., K. M. de Oliveira, C. Kolski, "Trust me and Click! A Pilot Study of Cognitive Walkthrough for Phishing Emails" dans 14th International Conference on Human System Interaction HSI 2021, IEEE - Institute of Electrical and Electronics Engineers, pp. 978-1-6654-3108-8, 2021

Arduin, P. -E., M. Grundstein, B. Mayag, E. Negre, C. Rosenthal-Sabroux, I. Saad, "The Importance of Tacit Knowledge When Teaching Suddenly Online" dans Information and Knowledge Systems. Digital Technologies, Artificial Intelligence and Decision Making. ICIKS 2021, Springer International Publishing, pp. 29-42, 2021

François, M., P. -E. Arduin, M. Merad, "Artificial Intelligence & Cybersecurity: A Preliminary Study of Automated Pentesting with Offensive Artificial Intelligence" dans Information and Knowledge Systems. Digital Technologies, Artificial Intelligence and Decision Making. ICIKS 2021, Springer International Publishing, pp. 131-138, 2021